The Gender-responsive Researchers Equipped for Agricultural Transformation (GREAT) team participated in the CGIAR Gender Science Exchange, a conference to discuss cutting-edge gender and social science research, build capacity, and strengthen ties and collaboration among CGIAR gender scientists. The conference took place on October 12-14 at the International Livestock Research Institute (ILRI) offices in Nairobi, Kenya.
The six-person team from GREAT, Makerere University was led by Co-PI Prof. Margaret Najjingo Mangheni. Each of the team members made a presentation from the research that GREAT is conducting under the cluster on Women Empowerment, Masculinities and Social Norms. Below is a list of GREAT participants and the presentation topics.
| Researcher | Presentation Title |
| --- | --- |
| Margaret Najjingo Mangheni (GREAT Co-PI) | Doing GREAT: Genesis and evolution of a gender training program for agricultural researchers |
| Amon Mwiine (GREAT Trainer) | "Empowerment" without Transformation? A Scoping Review on Women Empowerment, Masculinities and Social norms in Agricultural Research |
| Fred Shimali (GREAT Fellow) | Understanding the relationship between femininities and women's economic empowerment in rural farming communities of central Uganda |
| Martha Businge (GREAT Fellow) | Who is a man? Understanding the local normative climate in rural farming communities of Central Uganda |
| Brenda Nakyewa (GREAT Fellow) | An understanding of Community Perceptions of Women Empowerment in Kiboga District, central Uganda |
| Losira Nasirumbi Sanya (GREAT Trainer/Fellow) | Intrahousehold decision-making and sustained use of agricultural crop technologies: Evidence from smallholder women farmers in rural Uganda |
GREAT Fellow earns honors at first edition of GENDERVISION
A gender research competition at the CGIAR GENDER Science Exchange recognized GREAT Fellow Fred Shimali for innovation, impact potential and cross cutting promise.
The GENDER Vision program invited early career researchers who had started to specialize in gender research during the previous five years to present on innovative ideas that contribute to the CGIAR agenda. Shimali was recognised as a second runner up in the GENDER Vision competition.
During the last day of the event, each contestant was given a chance to share their gender innovation idea in a two-minute pitch before all the participants and later go ahead to explain further their innovation at their designated stalls. The researcher had a chance to explain their idea, answer questions raised and get guidance on how to refine their idea. Conference participants were then asked to vote for the best idea following the set criteria i.e.,contribution to the CGIAR agenda and innovativeness.  Fred's pitch revolved around "Empowerment with all arms" emphasizing the need to have research, right research teams, and working with both men and women as co-creators of projects to enable transformation of communities.
Discover more about the competition on the GENDER Platform website.
CGIAR GENDER Impact Platform launched
A headline event at the CGIAR GENDER Science Exchange was the relaunch of the GENDER Platform as a CGIAR Impact Platform, which expands the platform's mandate beyond gender to include youth and social inclusion. More details are available in the article by Jenni Metcalfe.
We congratulate the CGIAR GENDER Platform upon launching the GENDER Impact Platform!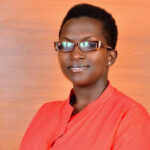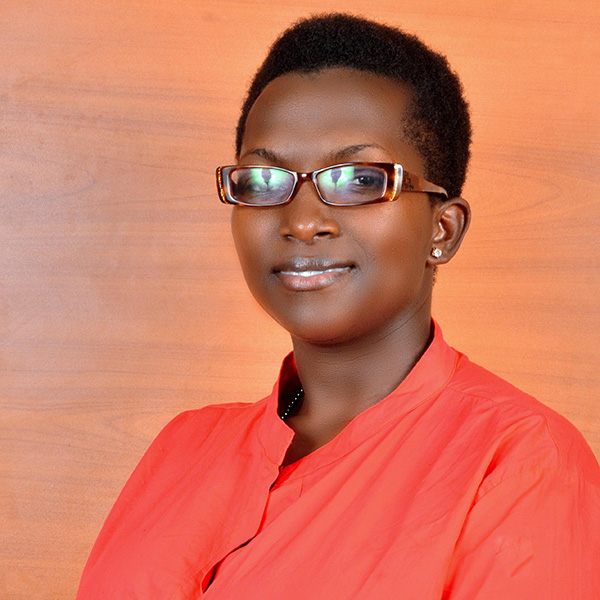 Elizabeth Asiimwe is an agricultural extension professional and works at Makerere University as the project manager for GREAT.
For press inquiries or for more information, email us great@cornell.edu.